Winegard HDA-200, Distribution Amplifier, 24 dB gain, 54-1000 MHz
Winegard WINHDA-200/HDA200 -- DISTRIBUTION AMP 24dB, 54-1000 MHz
HDA Series Distribution Amplifiers are designed to meet the market demand for a heavy duty, quality built, cost effective solution for the amplification and distribution of analog/digital HDTV broadcast signals from Off-Air and cable TV stations.
FEATURES
Low-Noise Distribution Amplifier – Overcomes signal loss in coaxial cable running from antenna to TV.
20dB FM Trap – Stops FM signals from interfering with off-air signals, providing clearer HDTV reception.
Weather-Resistant – Housed in an industrial-grade enclosure to protect against the elements.
SPECIFICATIONS
Maximum Gain: 24dB with variable gain control 0-18dB. Amplifies signals from 54-1000 MHz.
Single RF Output: +12dB gain on two-way bi-pass
Power: 12 VDC
INCLUDES
HDA-200 Distribution Amplifier
Power Inserter
Power Supply

Mounting Hardware
Instructions
DIMENSIONS & WEIGHTS
Height: 4.50"
Width: 1.25"
Length: 5"
Weight: 0.6 lb
Compare to: Macom TA-25, Eagle Aspen  DISTAMP-25-GX
keywords dist amp
View full details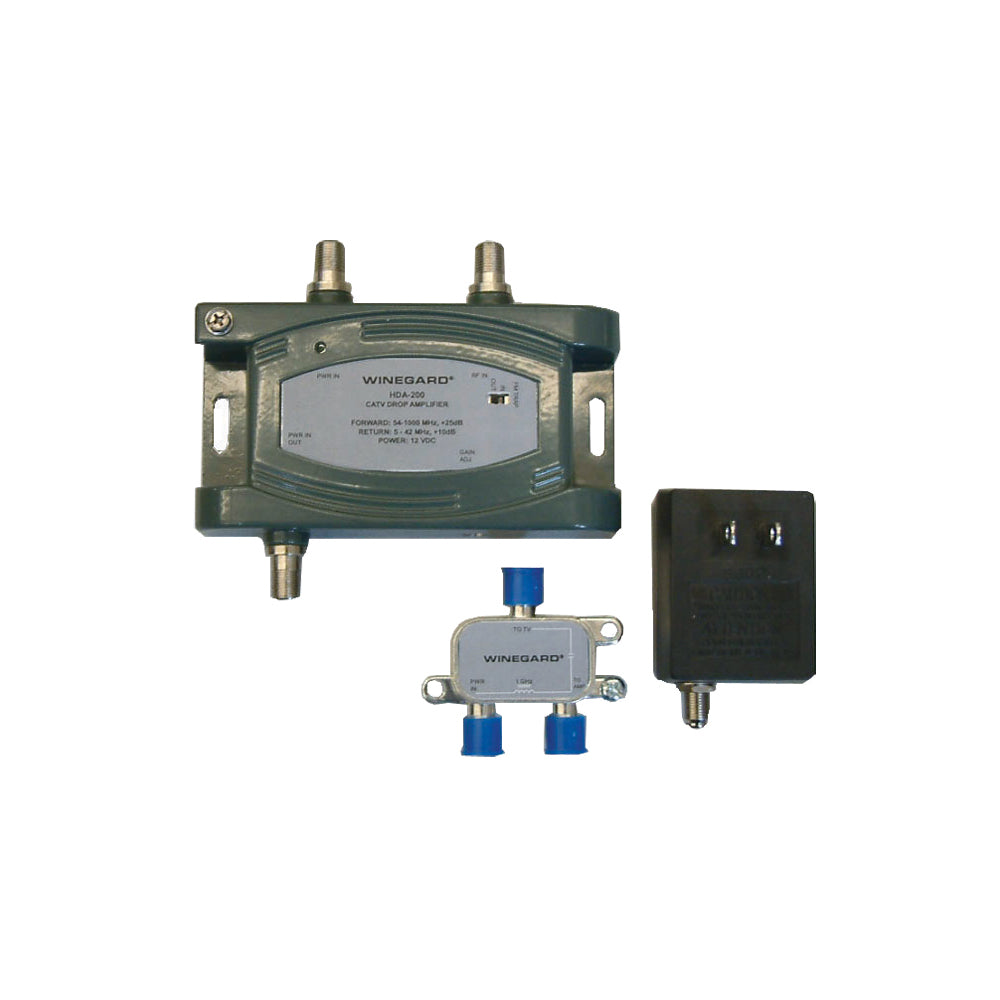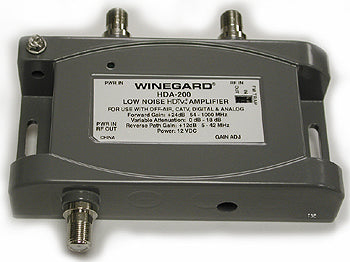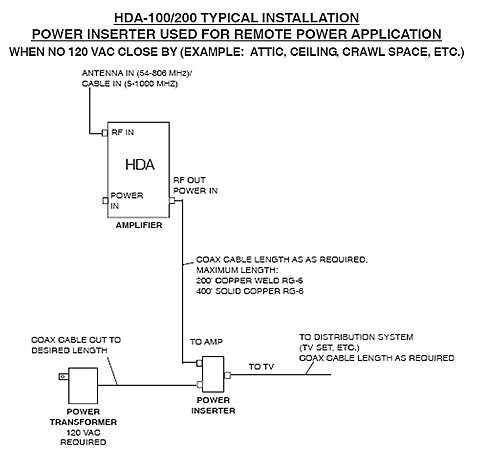 Winegard HDA-200, Distribution Amplifier, 24 dB gain, 54-1000 MHz