Televes 149884, DAT BOSS MIX LR Repack Ready! Antenna W/5G Filtered Preamp, UHF/high-VHF, Long Range/Fringe-Deep Fringe
DAT BOSS MIX LR Antenna 149884 New! w/5G filtered Amp, Repack Ready!

Replaces 149883 
High-VHF/UHF HDTV

If the DAT BOSS can't receive it, nothing can
Orders received by 3:00 PM Central Time ship the same day (Mon-Fri). 
OVERVIEW:
 The DAT BOSS LR Mix is an state of the art long range over the air TV antenna that automatically adapts its gain in real time to optimize the reception of television signals, ensuring the optimum level of signal is delivered at all times. This latest repack-ready version has been completely redesigned from the ground up for the new US broadcast frequencies, significantly improving gain and range over previous generations, filtering any interfering 5G signals above 608MHz, and providing independent amplification for the VHF and UHF bands. The DAT BOSS LR Mix is able to receive very weak distant signals while at the same time avoiding overload caused by very strong signals. This is a very high gain directional antenna designed to offer stable and high quality reception of UHF and high VHF signals only (RF channels 7-36) in challenging long-range and fringe receiving scenarios despite continuous changes in weather and transmitting conditions thanks to its exclusive and intelligent built-in TForce amplifier. The Televes proprietary stacked triple boom design ensures market leading raw gain while still maintaining a compact and install friendly form factor. The DAT BOSS LR Mix ships as a compact package including the tools needed for assembly. No additional preamplifier purchase is required as the antenna includes a best-in-class very low-noise TForce preamplifier built in right at the dipole with automatic gain control, plus FM and cellphone signal filtering adapting to any installation situation. A low-consumption UL-listed power supply is included providing two outputs for convenient signal routing to additional TV sets. Not only do industry experts rave about the DAT BOSS LR Mix exceptional long range performance and market leading gain but also the unparalleled manufacturing quality using only the finest materials (aluminum, stainless steel, ABS plastic) ensuring years of trouble free operation in the most challenging environments. The DAT BOSS LR Mix is your best option for a long range high gain antenna with automatic gain control and precise filtering to ensure the best possible reception of High VHF and UHF signals under the most challenging circumstances 
HIGHLIGHTS:
The antenna has been completely redesigned for reception of TV signals on RF channels 7-36 improving gain and range over previous generations
Crystal clear TV reception enabled by a built-in T-Force preamplifier that automatically adjusts its gain independently for VHF and UHF signals for an optimum no-compromise performance
Elegant cutting edge design built strong to withstand the harshest elements
FM and LTE/5G filtering eliminates radio and cellular phone interference
Designed as a compact easy to install product for professionals and consumers alike (82.8 x 34 x 29 in)
Unlike most other antennas the preamplifier, power supply and LTE/5G filter are included making the DAT BOSS LR Mix your best value for fringe reception
Built-in TForce preamplifier continuously analyzes TV signals received by the antenna to provide the optimum gain and delivered signal level at all times. Based on proprietary MMIC technology exclusive to Televes offering unparalleled performance
In the event of power failure, the DAT BOSS LR Mix will continue to work in passive mode, bypassing the built-in antenna electronics. The antenna can operate in active (amp turned on) or passive mode (amp turned off)
Televes, a world renowned leader of commercial and consumer television solutions with its own research, development and manufacturing facilities provides outstanding quality products to end users and broadcasters
Discover
TForce technology:
Televes transitions from the traditional silicon era into a new era of electronic component design, allowing integrated circuits to be precisely manufactured for microwave frequency bands. Utilizing "State of the Art" MMIC technology TForce is manufactured using semiconductor compounds such as gallium arsenide (GaAs), providing the resulting products with unparalleled features and performance.
 In addition to receiving HDTV signals, this antenna is also capable of receiving 4k ultra high definition stations (aka NextGen TV / ATSC 3.0 / UHD). Viewing 4k UHD also requires a TV capable of receiving 4k UHD signals and TV station(s) broadcasting in 4k UHD.


 keywords: DATBOSS TEV, HD, UHDTV, hi def

View full details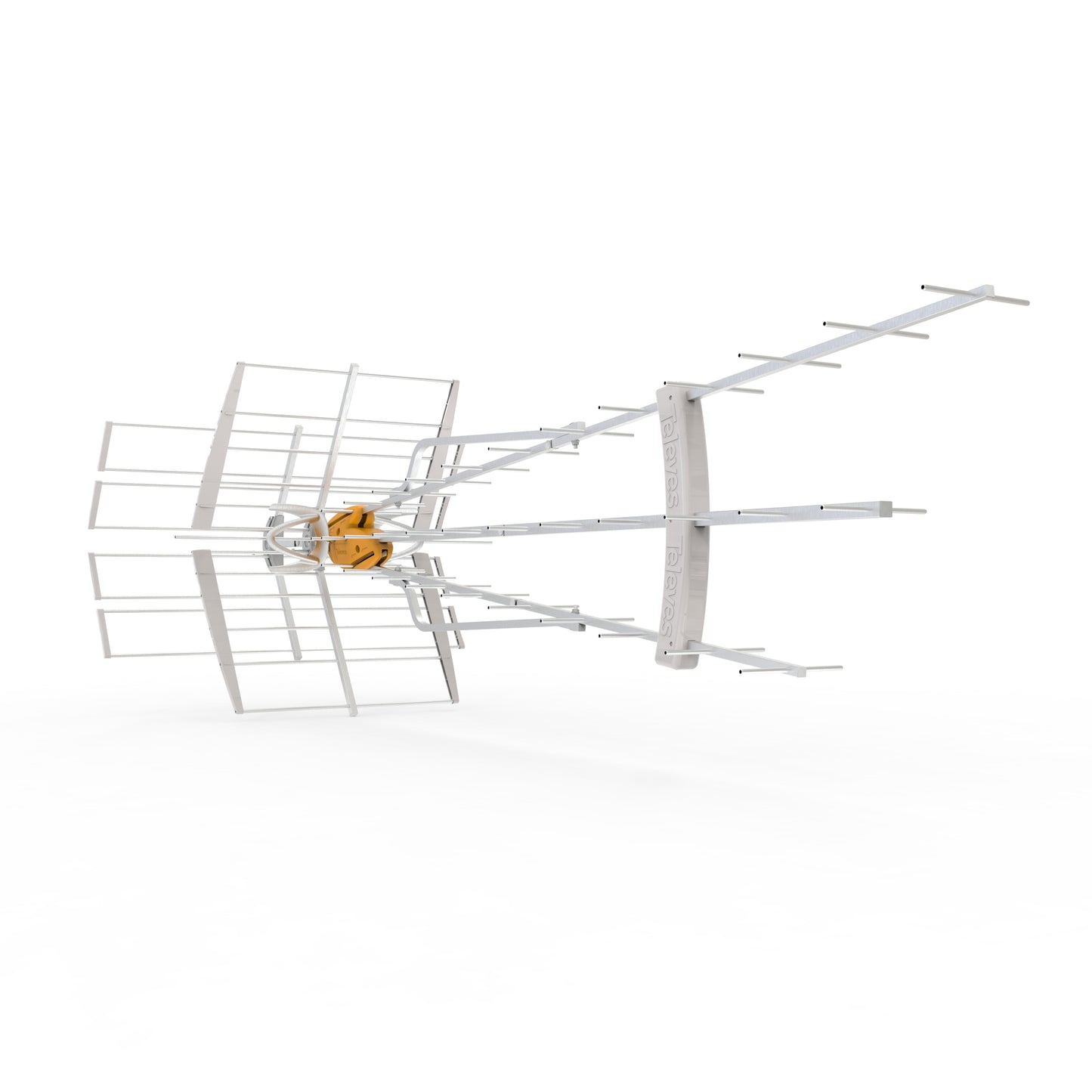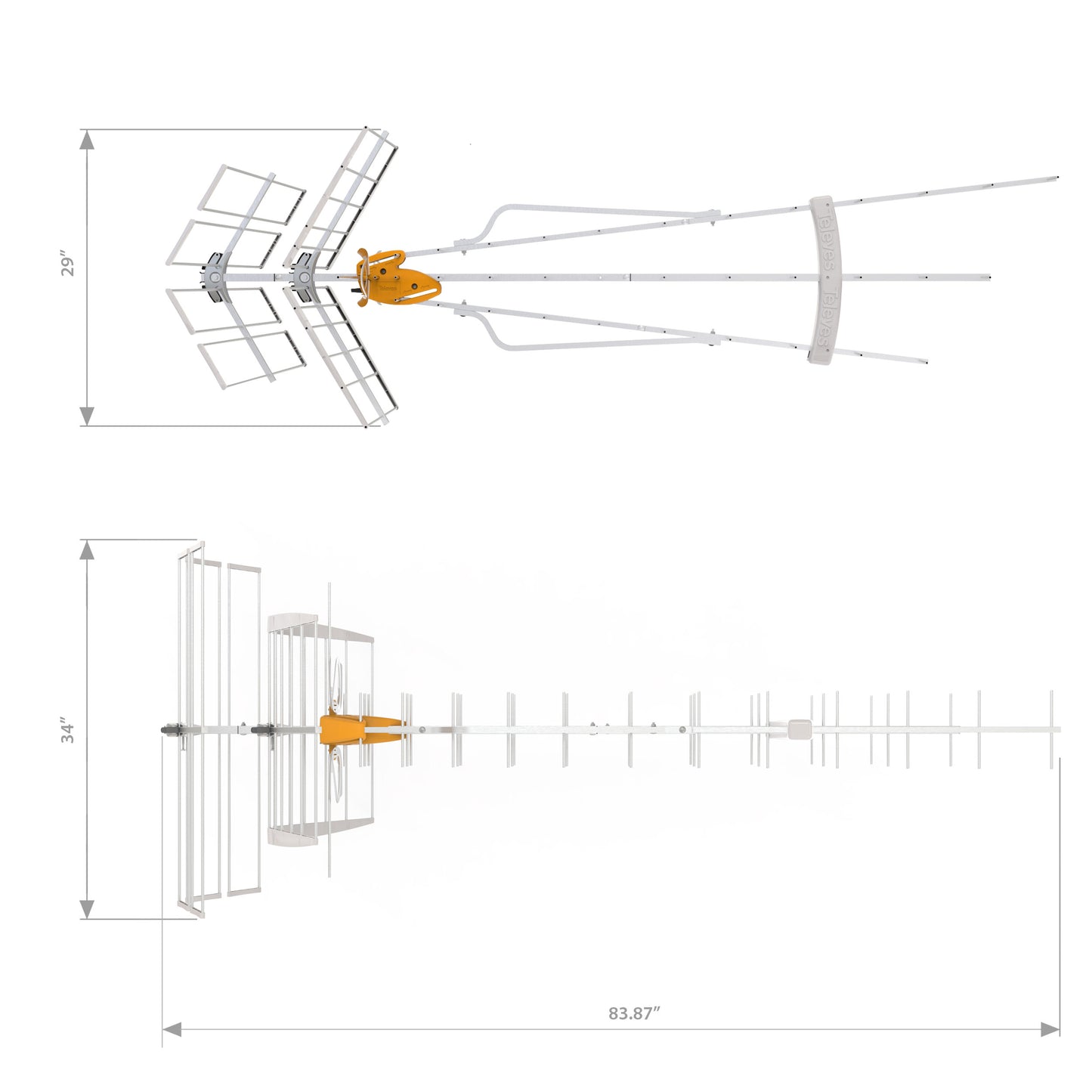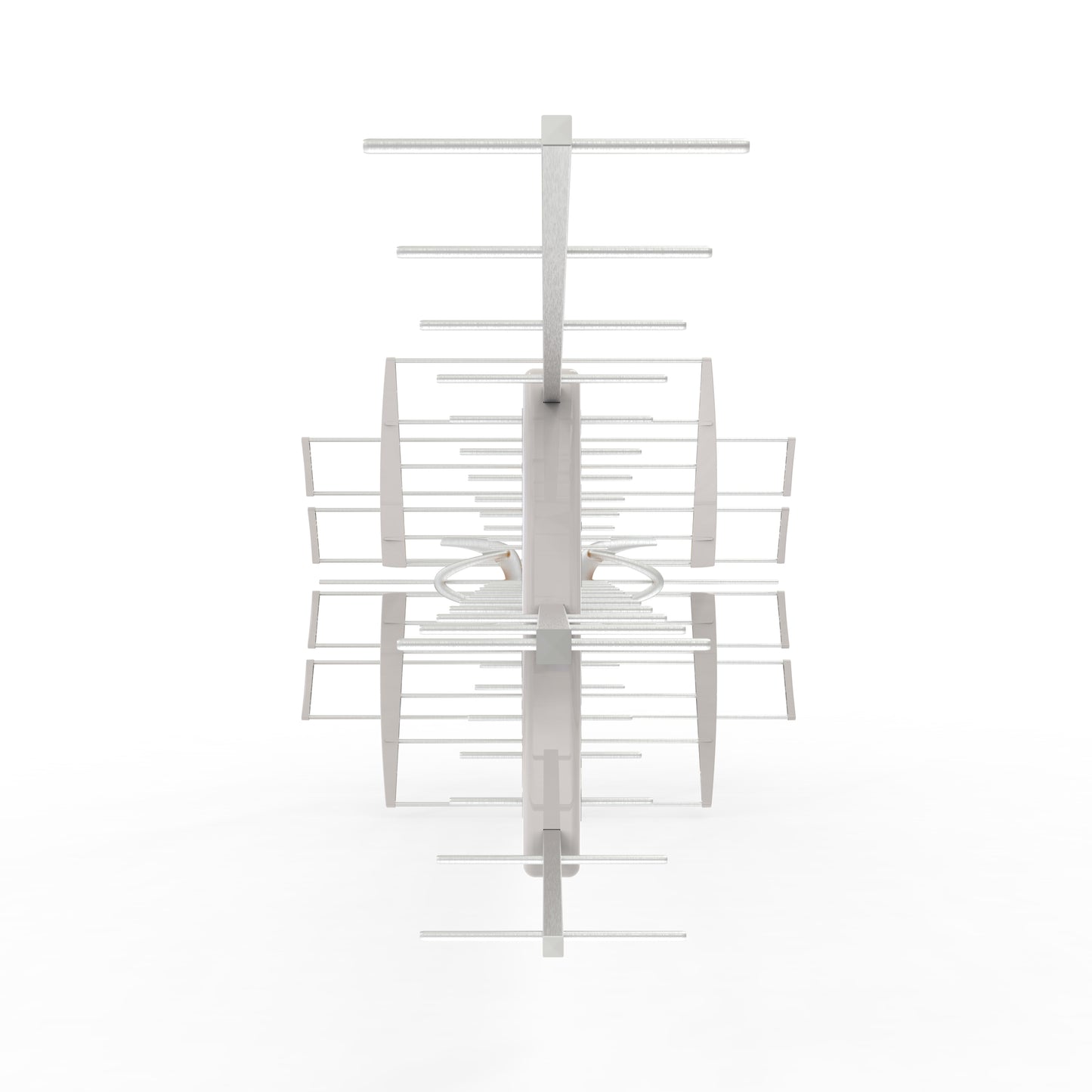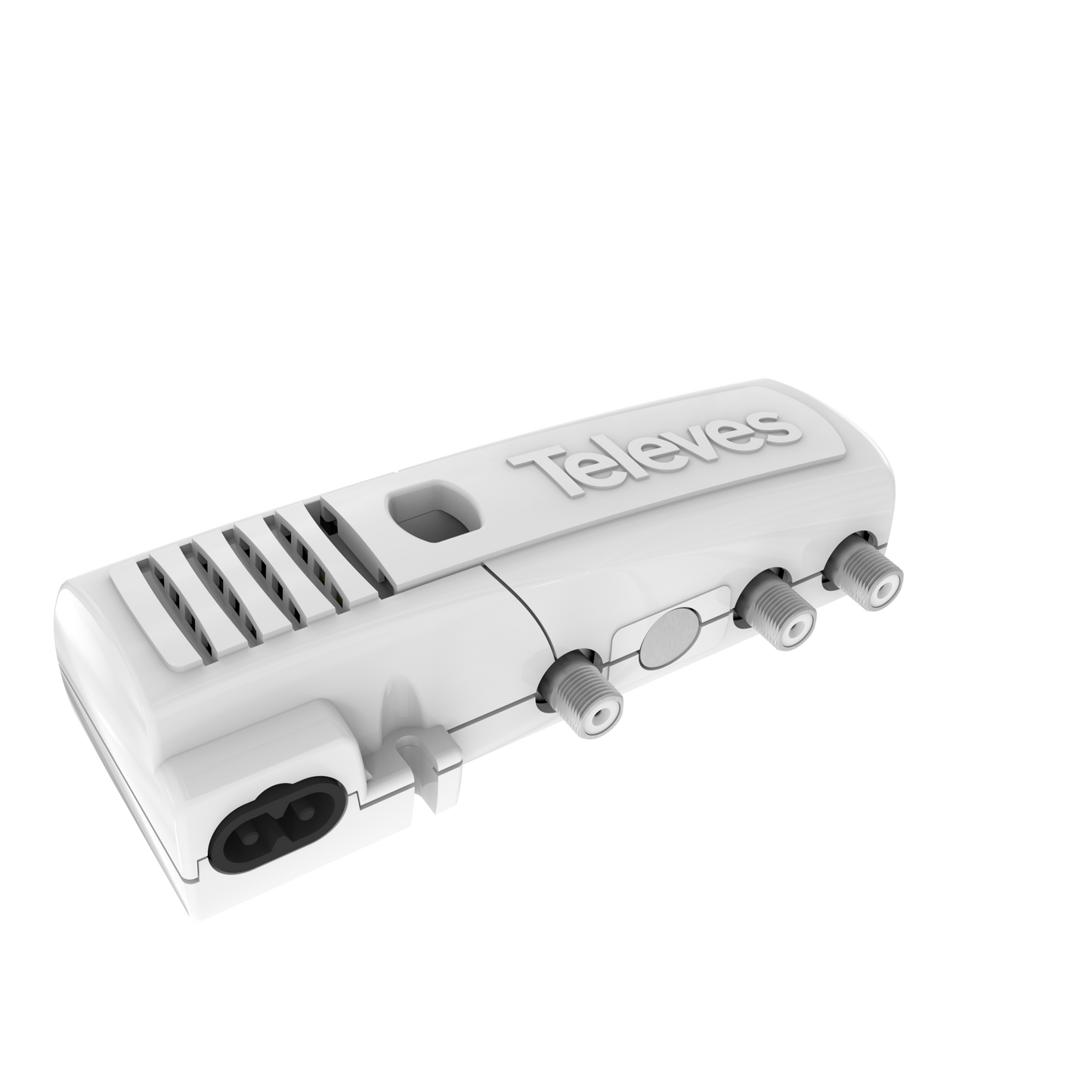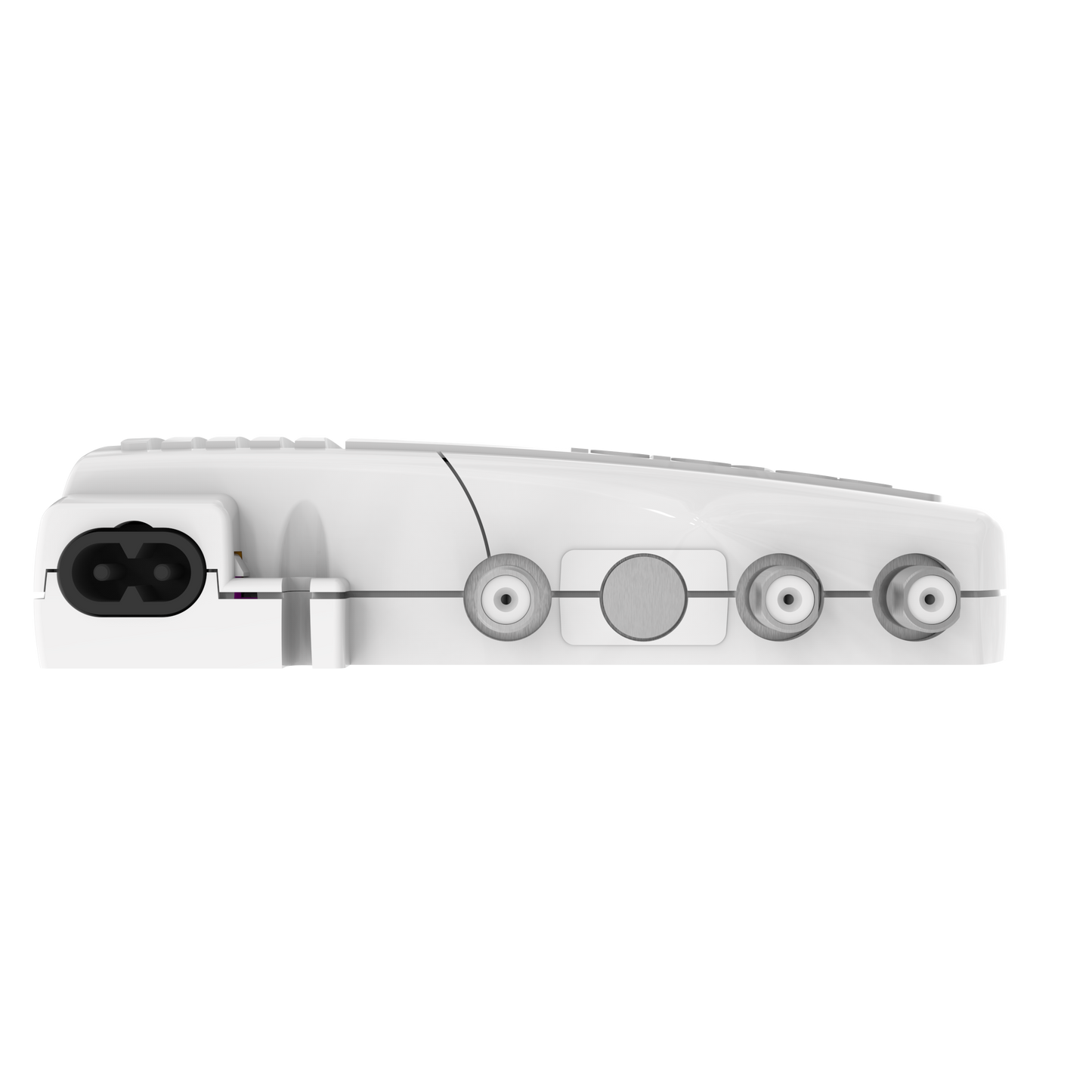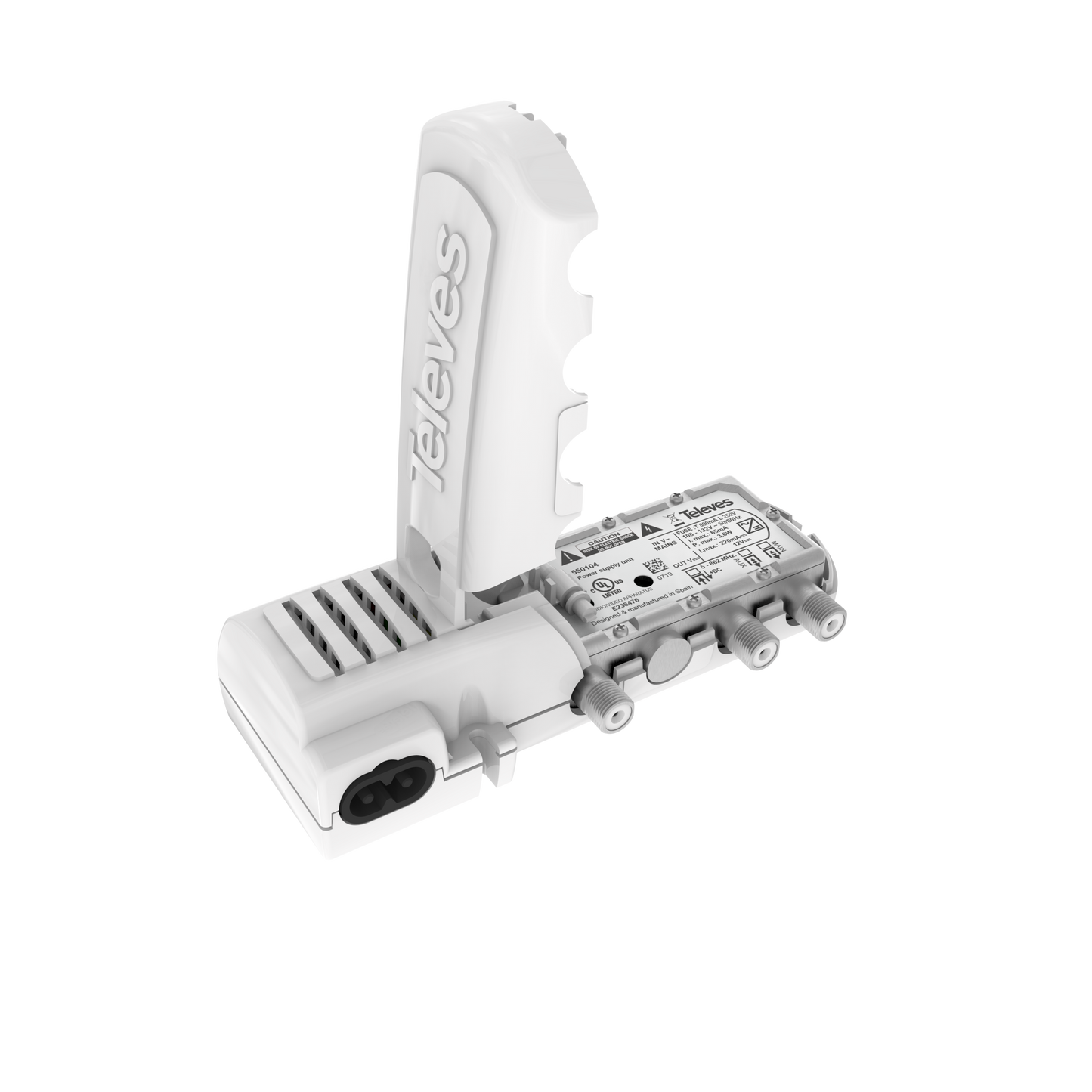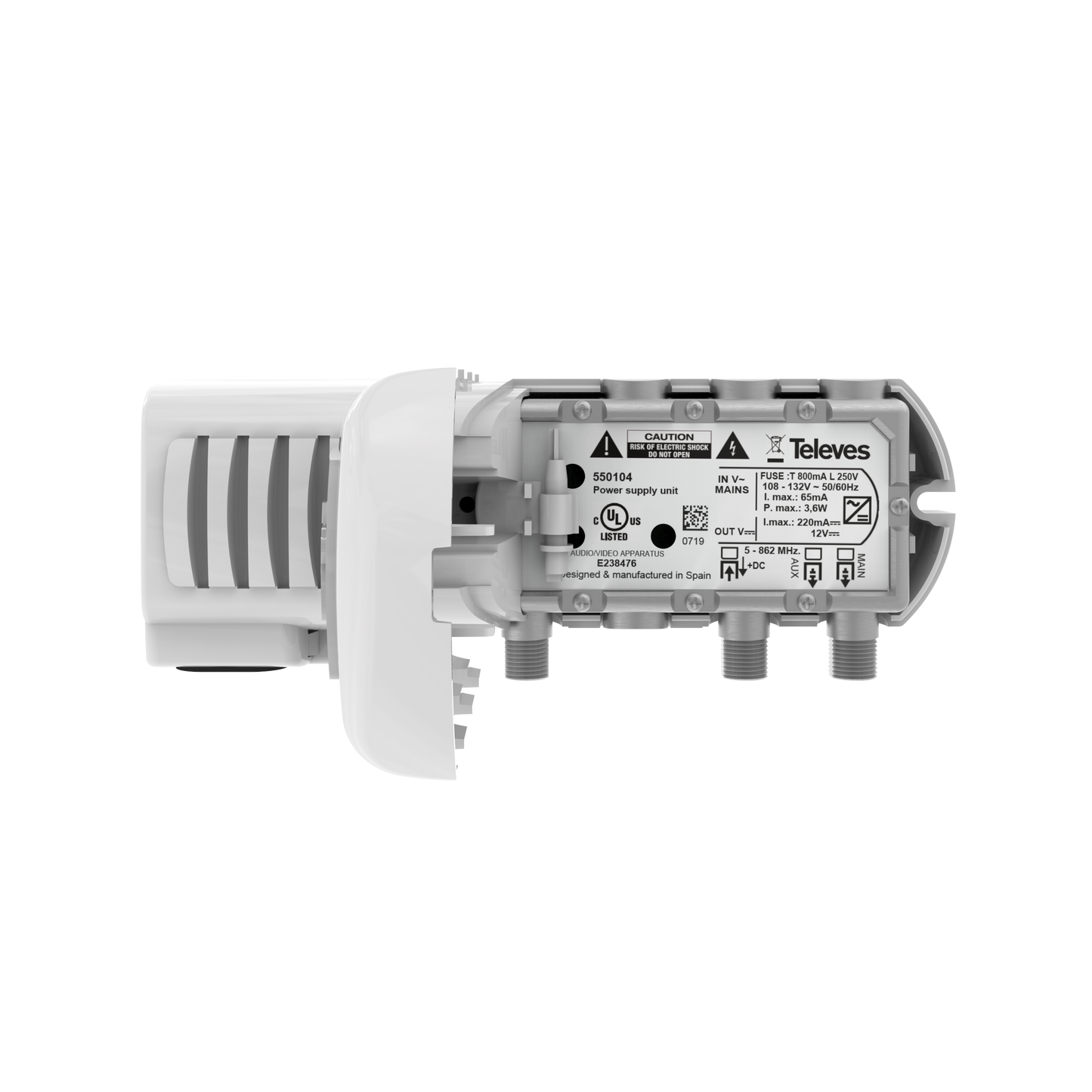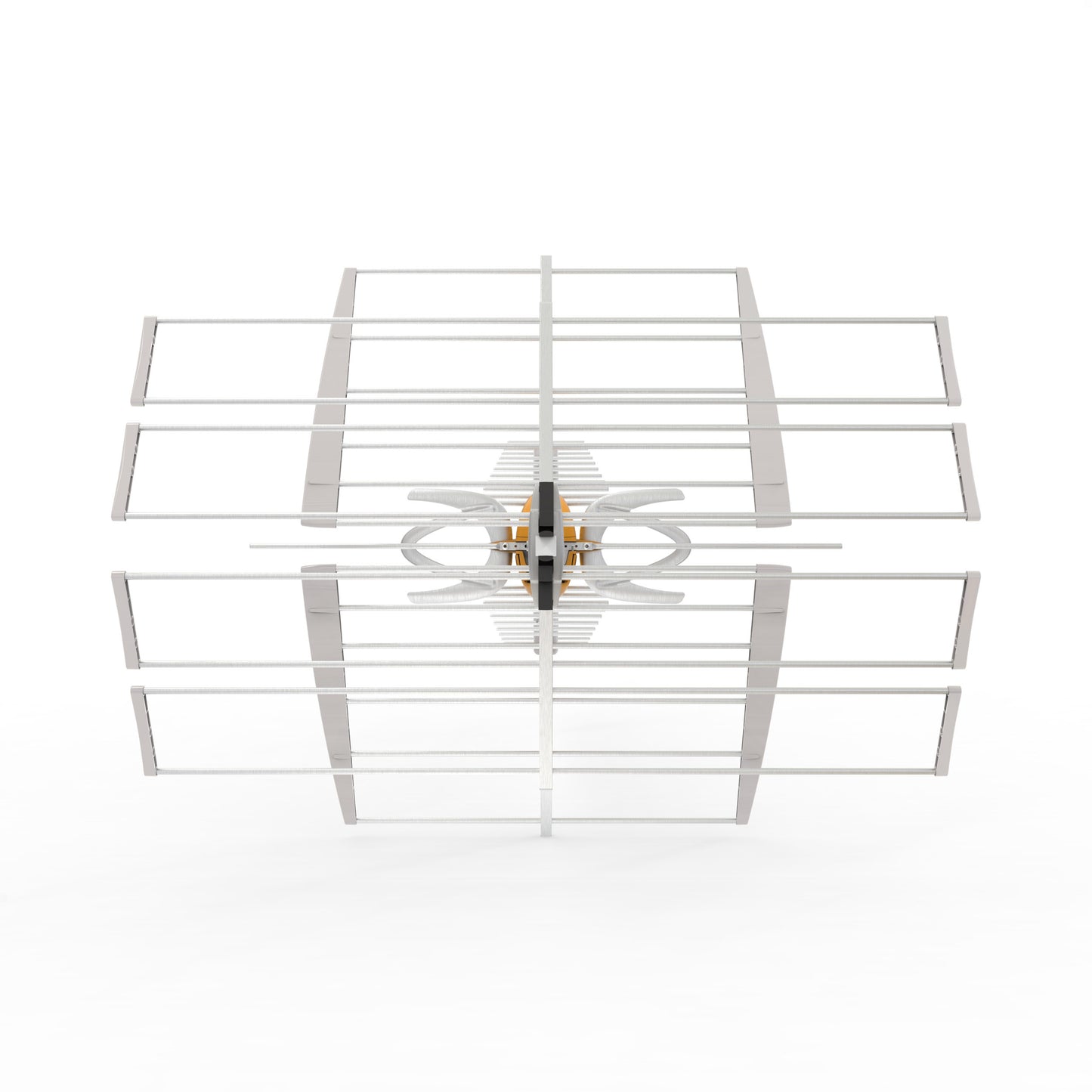 Televes 149884, DAT BOSS MIX LR Repack Ready! Antenna W/5G Filtered Preamp, UHF/high-VHF, Long Range/Fringe-Deep Fringe