Televes 108381, 8 Bay Dipole Array Powered Antenna, hi-VHF/UHF, 5G/LTE Filtered, Multi-directional Dual Market
FREE SHIPPING PROMO!
Televes 108381 hi-VHF/UHF Antenna 8 Bay Multi-directional Antenna
NOW IN STOCK!
- Panel BOSS MIX antenna with bowties specifically designed to pick up hi-VHF and UHF stations.
- Built in dual band preamplifier with independent and automatic hi-VHF and UHF regulation
- Strict out of band, FM, and 5G/LTE filtering built in
- Four integrated VHF High dipoles for hi-VHF performance unseen on any 8-bay dipole array to date
- One of the panels can be rotated, making this antenna a great solution for situations where signals come from different locations.

The stacked-dipole panel antenna is a structure containing an even number of dipoles (8 in this case), separated in such a way that their effects multiply, which produces a medium-gain and exceptional bandwidth antenna. The flat reflectors are equipped with 12 elements. It is therefore an antenna designed for scenarios where the UHF signal comes from different directions. 
Discover
Built with aluminum (corrosion resistant ) for a long service life, and in ABS plastic for high weather resistance
The mast-mounting  system utilizes Zamak to provide sturdiness and stability in adverse weather conditions
Designed and manufactured in Europe, our products undergo the most stringent quality controls
Includes Preamp with automatic gain control (AGC) to adjust for differing signal strengths
The connection box includes a balun to provide a 75Ω coax output
 In addition to receiving HDTV signals, this antenna is also capable of receiving 4k ultra high definition stations (aka NextGen TV / ATSC 3.0 / UHD). Viewing 4k UHD also requires a TV capable of receiving 4k UHD signals and TV station(s) broadcasting in 4k UHD.  
keywords HD, UHDTV, hi def 
View full details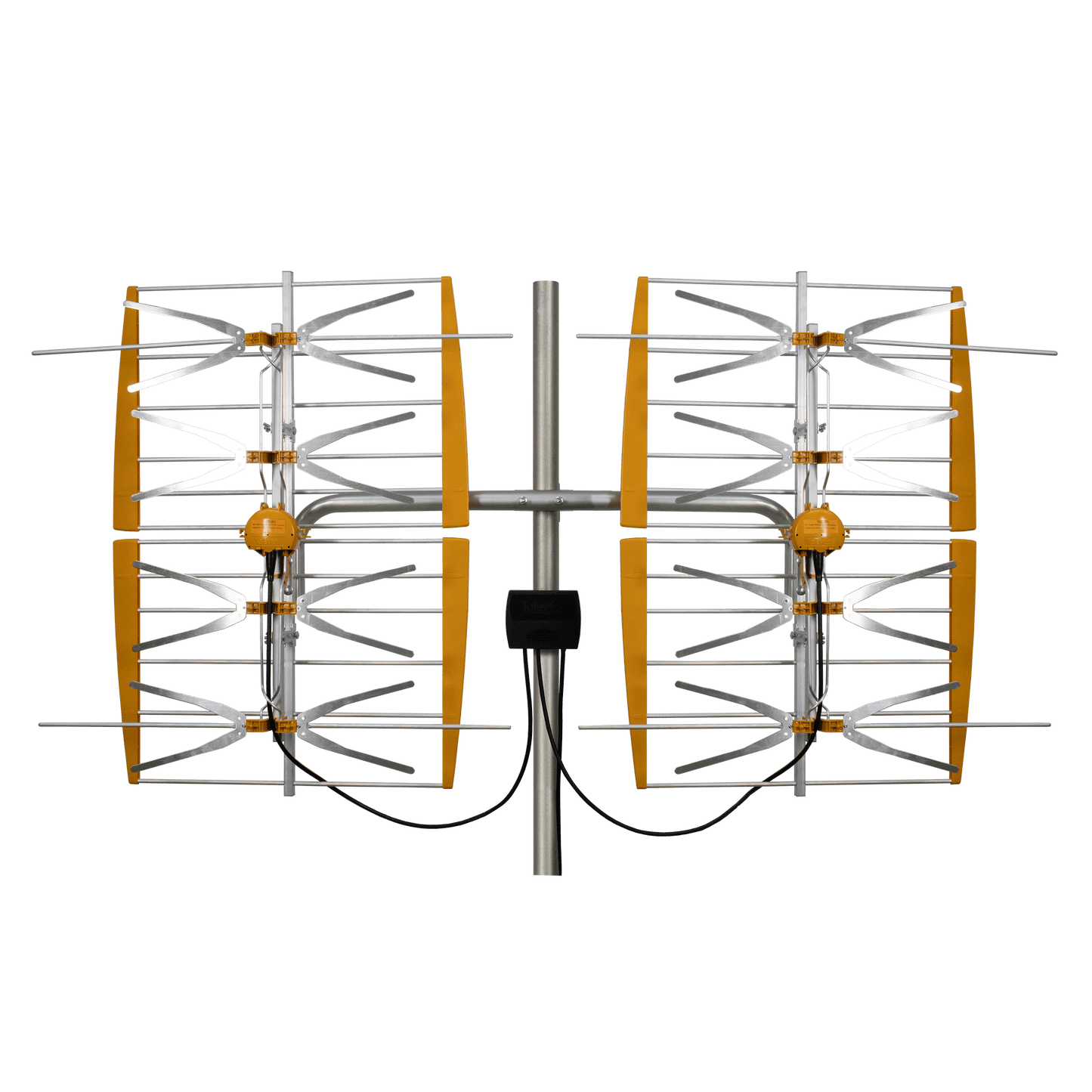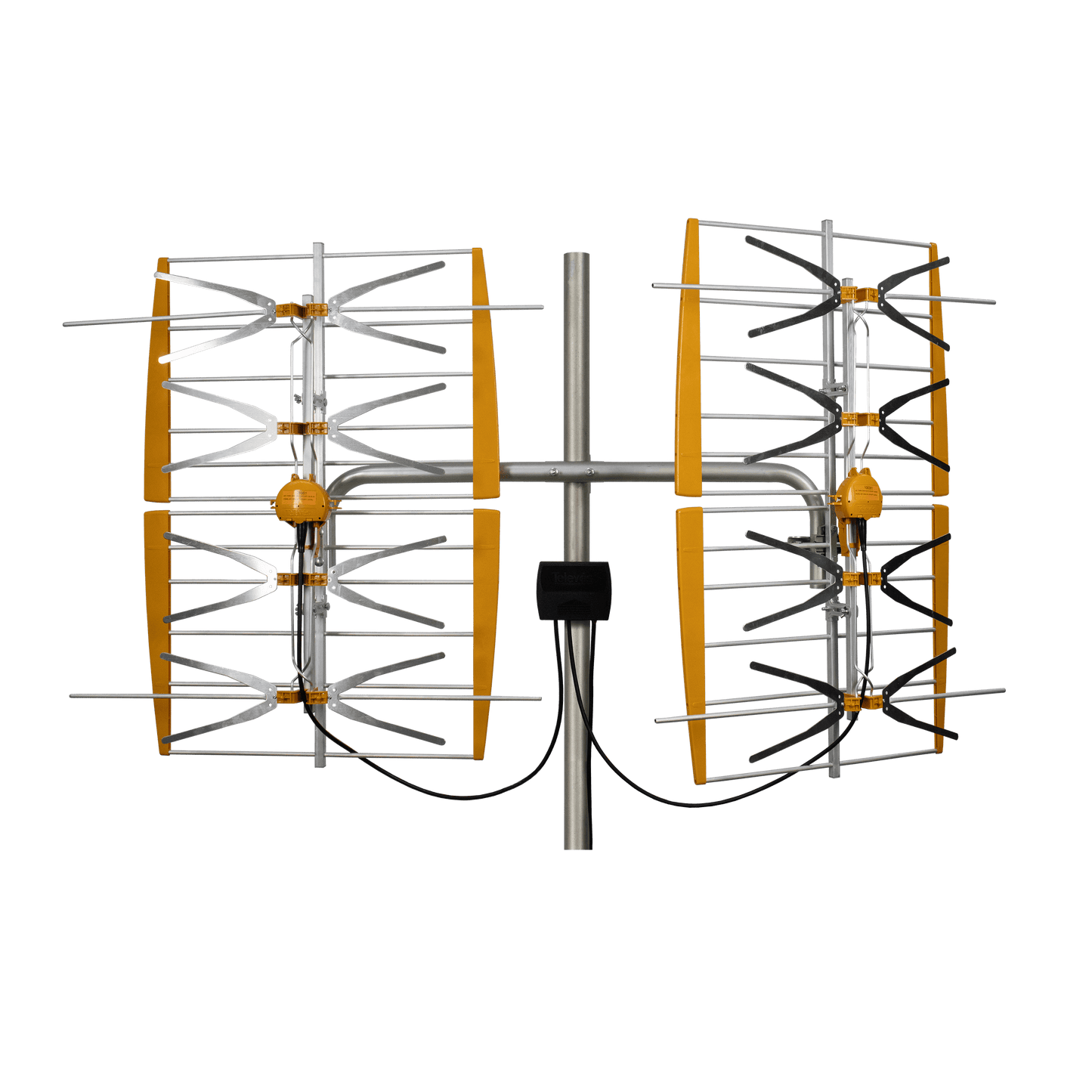 Televes 108381, 8 Bay Dipole Array Powered Antenna, hi-VHF/UHF, 5G/LTE Filtered, Multi-directional Dual Market