The "Original" Screen Kleen SK-004, 4 Ounce Screen Cleaner with 12" X 12" Double Density Micro Fiber Cloth
Screen Kleen SK-004 -- 4 OZ SCREEN KLEEN 12 X 12 CLOTH
4oz of the highest quality screen cleaner available, the "Original Screen Kleen"! This product is safe (and alcohol free) for ANY screen you need to clean. For use on:
TV flat panel screens, LCD, LED, Plasma
NO harmful additives, optical grade quality
Safe for all types of screens
Use on phones, pads, laptops, computer monitors, TVs, eyeglasses
WILL NOT leave a residue
WILL NOT damage screen

4 ounce bottle with storage sleeve
Dual density highest quality micro-fiber cloth
Cloth color may vary, black/blue/red
Screen Clean
Developed to safely clean sensitive screens of any type, we are the original Screen Kleen, accept no substitutes!
View full details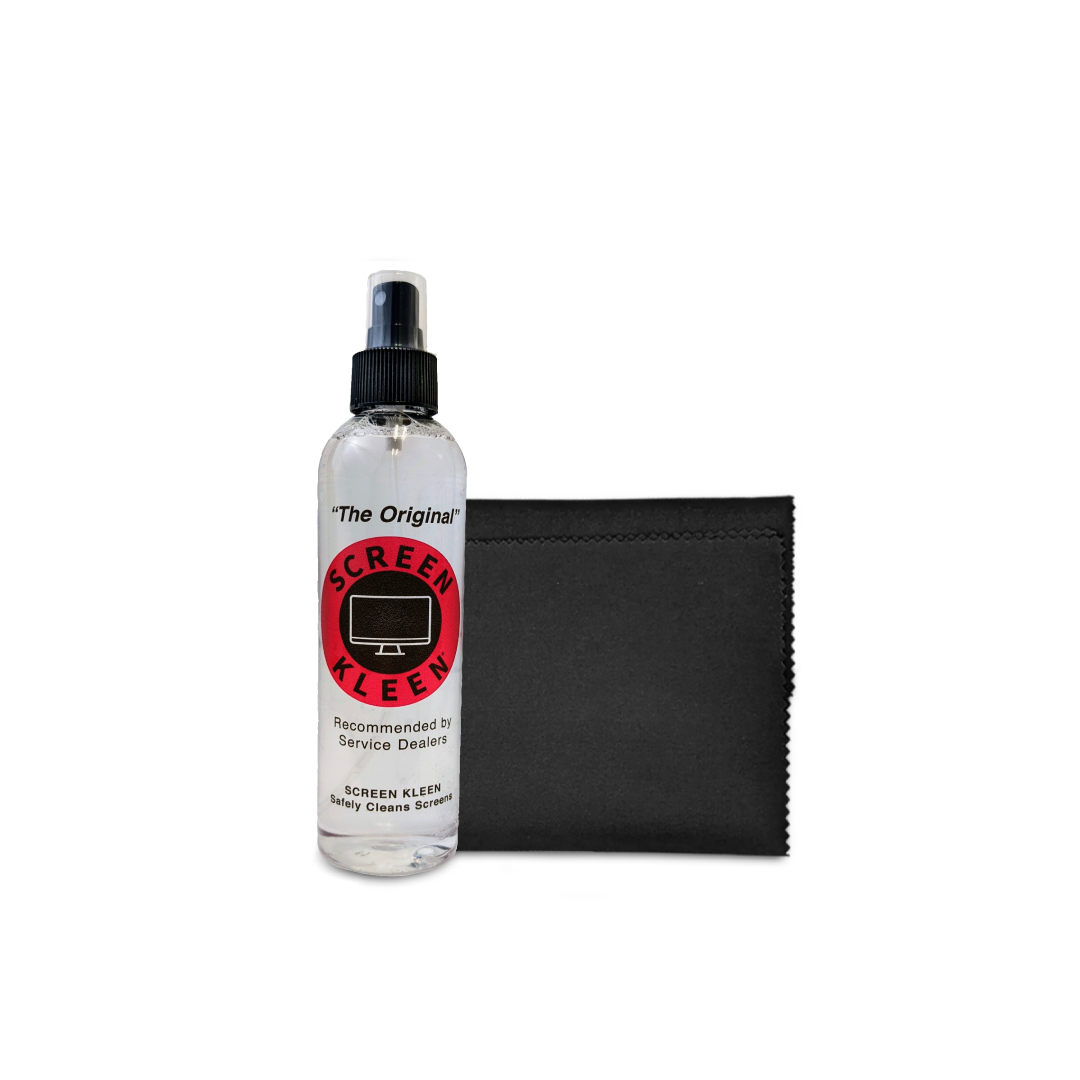 The "Original" Screen Kleen SK-004, 4 Ounce Screen Cleaner with 12" X 12" Double Density Micro Fiber Cloth