The "Original" Screen Kleen SK-001, 1 Ounce Screen Cleaner with 7" X 7" Double Density Micro Fiber Cloth
Screen Kleen SK-001 -- 1 OZ SCREEN KLEEN 7 X 7 CLOTH
1oz of the highest quality screen cleaner available, the "Original Screen Kleen"! This product is safe (and alcohol free) for ANY screen you need to clean. For use on:
TV flat panel screens, LCD, LED, Plasma
NO harmful additives, optical grade quality
Safe for all types of screens
Use on phones, pads, laptops, computer monitors, TVs, eyeglasses
WILL NOT leave a residue
WILL NOT damage screen

Comes in a handy carrying pouch
Dual density highest quality micro-fiber cloth, 7" x 7"
Cloth color may vary, black/blue/red
Developed to safely clean sensitive screens of any type, we are the original Screen Kleen, accept no substitutes!
lcd led plasma IPAD MONITOR LAPTOP IPHONE ANDROID VIZIO SAMSUNG
View full details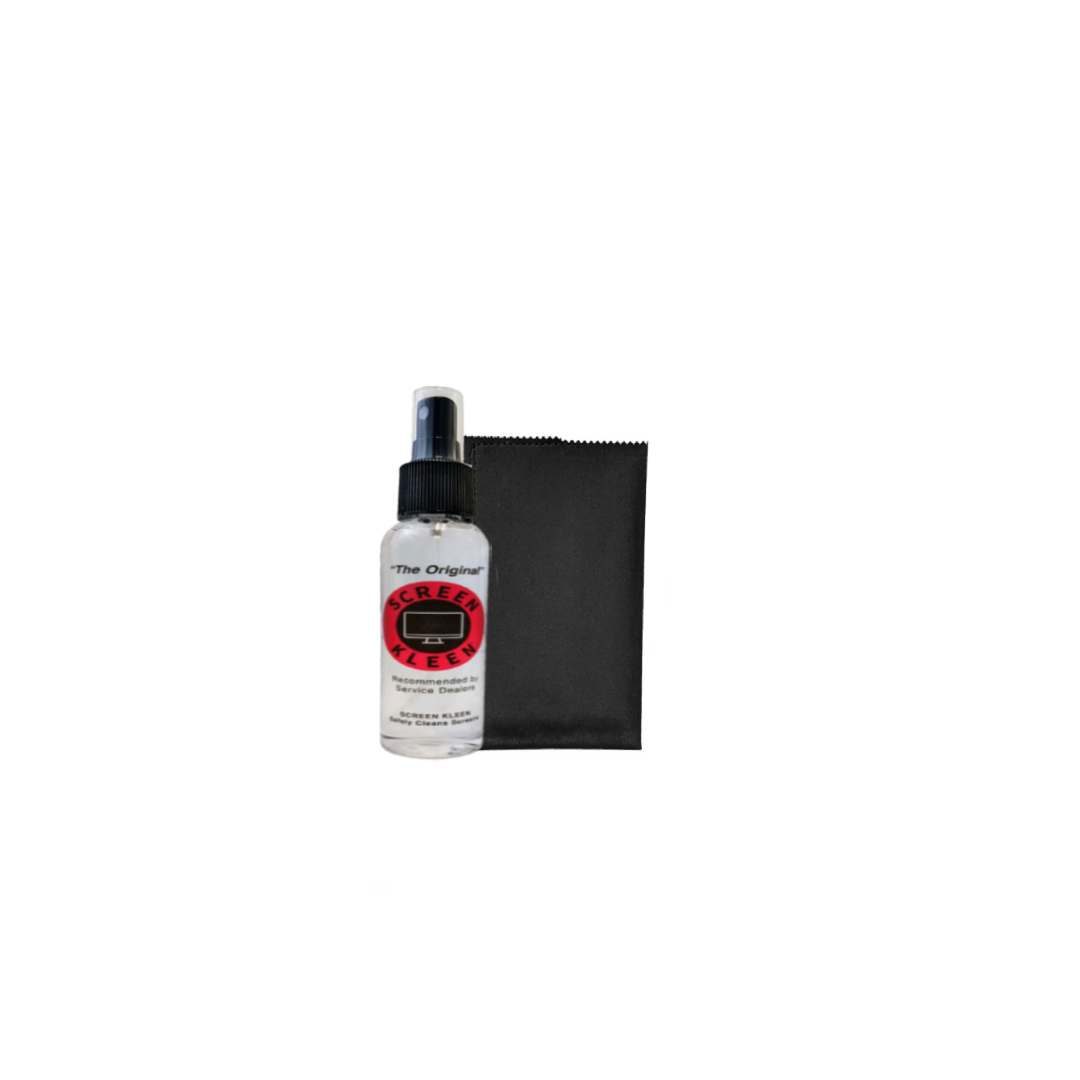 The "Original" Screen Kleen SK-001, 1 Ounce Screen Cleaner with 7" X 7" Double Density Micro Fiber Cloth