Hakko FX951-66 (FX-951) Digital Soldering Station with Sleep Mode Stand FH200-01, (TIP NOT INCLUDED)
Soldering Station, ESD, w/o TIP, FX-951.
This station comes WITHOUT a tip, if you purchase this and need a tip please see our tips, T15 series and purchase them to your cart with the station. We also have this station bundled with tips for ordering.

Bring a new design to your workbench with the stylish HAKKO FX-951 soldering station.
Note: This is a 120 volt / 60Hz station. You must use a step down transformer if using with 220/240 volts. Using this station directly on 220/240 volts will damage the station and void the warranty.
• Superior heat transfer and thermal recovery
• Meets or exceeds J-STD--001 requirements
• Composite tips — heating element and sensor are integrated with ceramic
• No calibration required
• Lockout key card to prevent unauthorized or accidental temp settings
• Low temperature alarm
• Auto shutoff after 30 minutes of non-use

View full details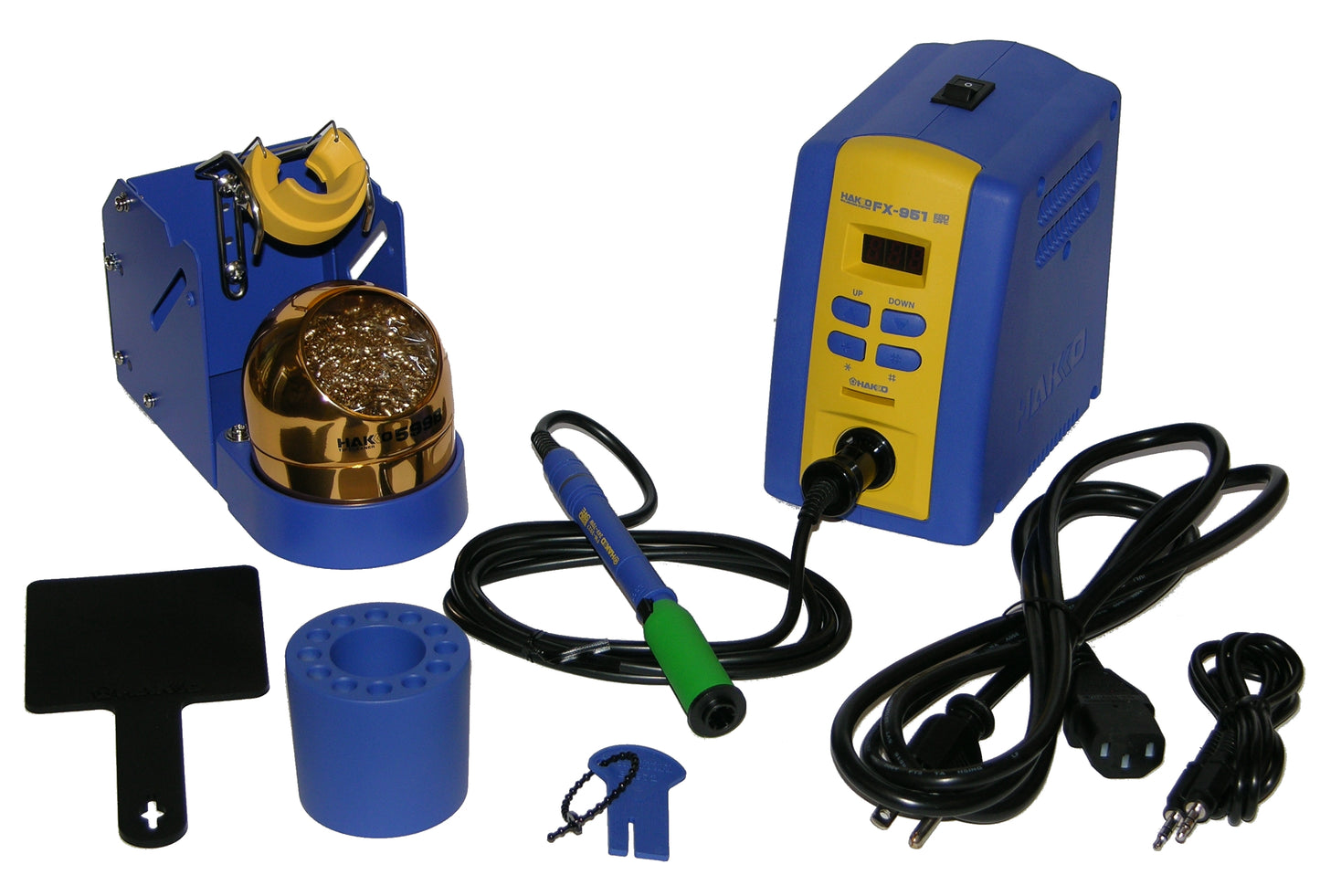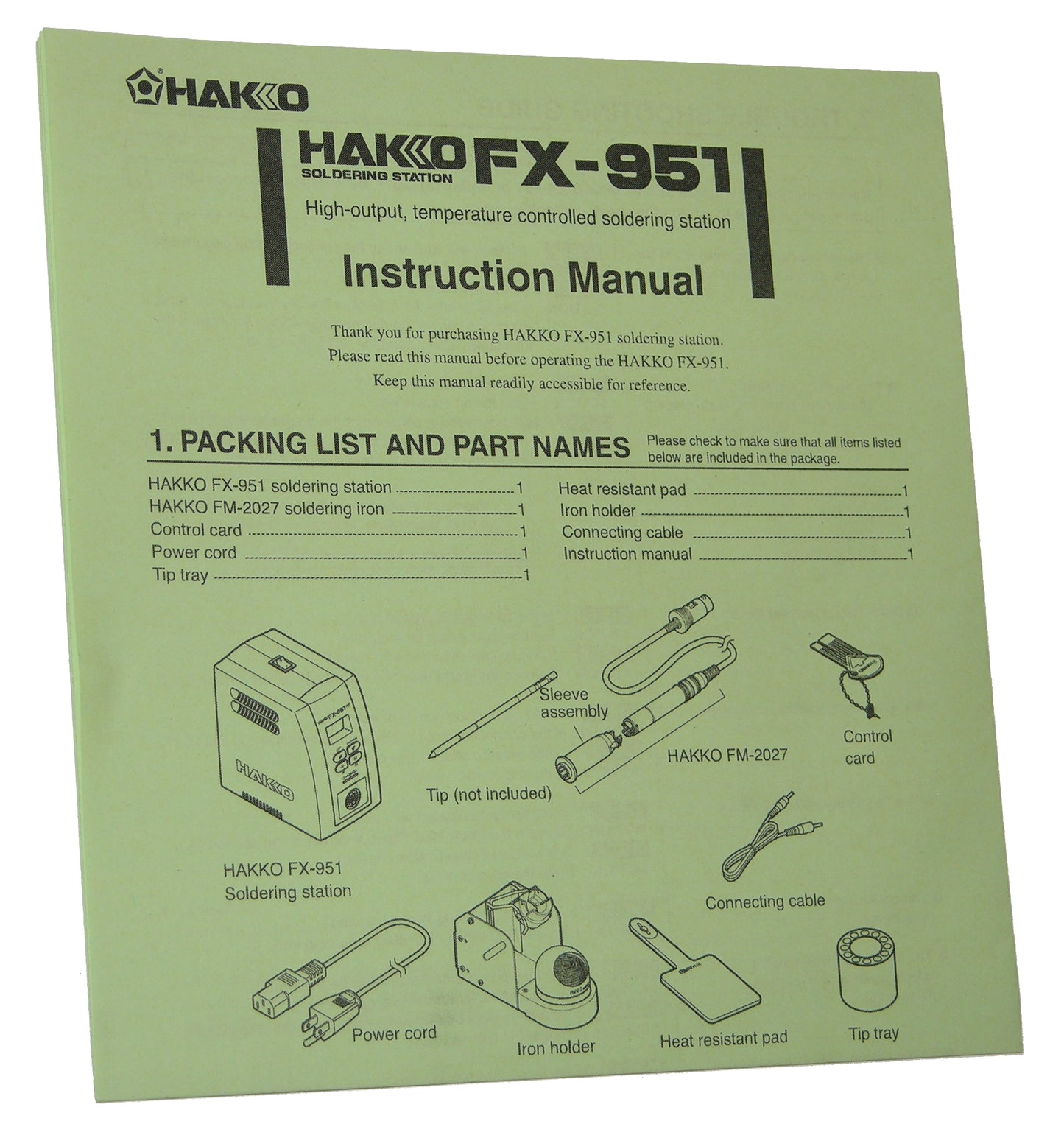 Hakko FX951-66 (FX-951) Digital Soldering Station with Sleep Mode Stand FH200-01, (TIP NOT INCLUDED)