Sky Blue Antenna SB42, 2 Bay UHF Bow Tie TV Antenna, Metro/Suburban
SkyBlue Antenna SKYSB42 -- 2 Bay UHF Bow Tie Antenna
UHF Antenna, 2 Bay, Channels 14-50
This Sky Blue antenna gives you coverage for the TV band, UHF, channels 14-50. Cut specifically for the UHF band this is the perfect antenna to pair with a separate VHF antenna, when a two antenna installation is needed. With a range of up to 35 miles, the best materials & construction in the industry, this antenna will not only have outstanding reception performance but withstands the harshest weather conditions. HDTV ready for all of your Over The Air (OTA) antenna needs!
In addition to receiving HDTV signals, this antenna is also capable of receiving 4k ultra high definition stations (aka NextGen TV / ATSC 3.0 / UHD).
Viewing 4k UHD also requires a TV capable of receiving 4k UHD signals and TV station(s) broadcasting in 4k UHD.

For larger, longer range screen style antennas, please see Sky Blue models:
SB44, 4 Bay UHF Bow Tie Antenna, Suburban/Near Fringe
SB48, 8 Bay UHF Bow Tie Antenna, Fringe/Deep Fringe

Compare to Channel Master™ 4220, 4220HD, CM 

Click here for Product Spec Sheet
keywords SB 42 CM, HD, UHDTV, hi def 
View full details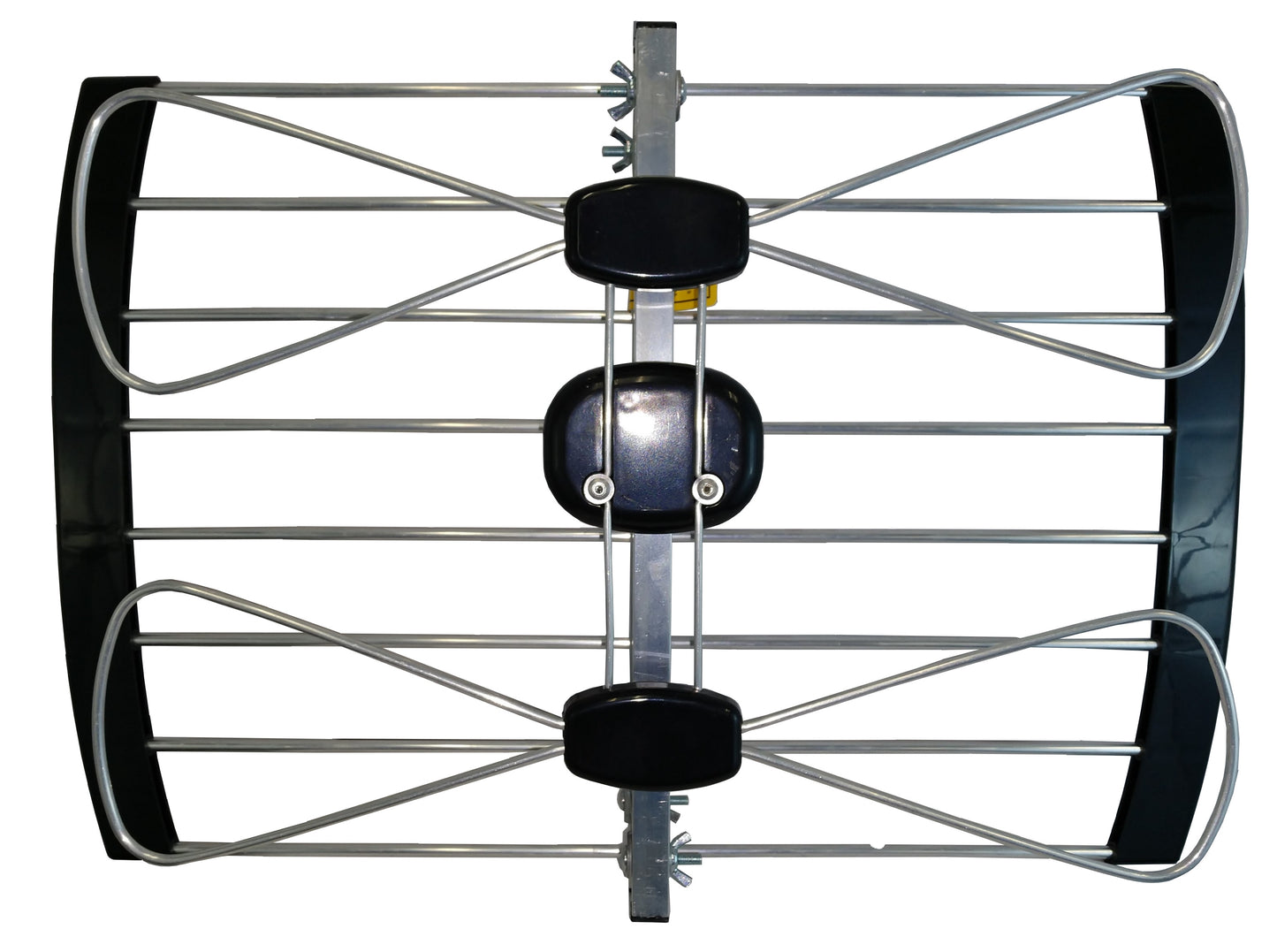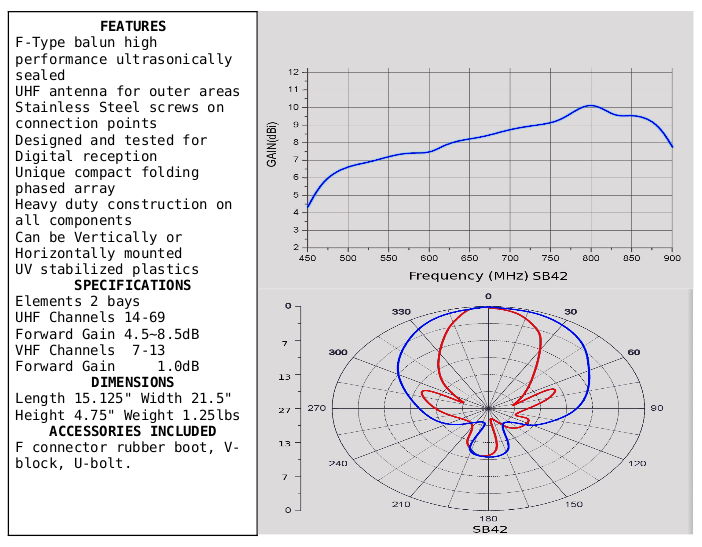 Sky Blue Antenna SB42, 2 Bay UHF Bow Tie TV Antenna, Metro/Suburban