Sky Blue BA200XF, Black Arrow hi-VHF/UHF Antenna w/Extended UHF elements and Support Arm
SKYBA200XF BLACK ARROW HDTV ANTENNA, 67 INCH BOOM, CH 7-39
Highly Rated by the Antenna Man! Check out this YouTube Video:
Sky Blue Black Arrow Outdoor Antenna Review - YouTube
Orders received by 3:00 PM Central Time ship the same day (Mon-Fri).
67"L x 34"W x 3.5"H
Get the most popular antenna made in Australia, now available in the US exclusively at Ness Electronics, home of Sky Blue Antenna. Antenna is fringe capable (approximately 50-70 miles). Receives hi-VHF and UHF, RF channels 7-50. HDTV ready for all of your Over The Air (OTA) antenna needs!

This is the BA200XF antenna with a longer set of UHF director elements for even better reception of weak UHF stations. Also included is a diagonal support arm.
Click here for the standard BA200  antenna.

In addition to receiving HDTV signals, this antenna is also capable of receiving 4k ultra high definition stations (aka NextGen TV / ATSC 3.0 / UHD).
Viewing 4k UHD also requires a TV capable of receiving 4k UHD signals and TV station(s) broadcasting in 4k UHD.

The longer 9 element UHF director assembly replaces the stock 7 element assembly. The longer 9 element assembly and the support bracket are available separately as BA200-KIT, phone order only, 800-331-7617.

keywords: SkyBlue SB BA 200 200XF, HD, UHDTV, hi def 
View full details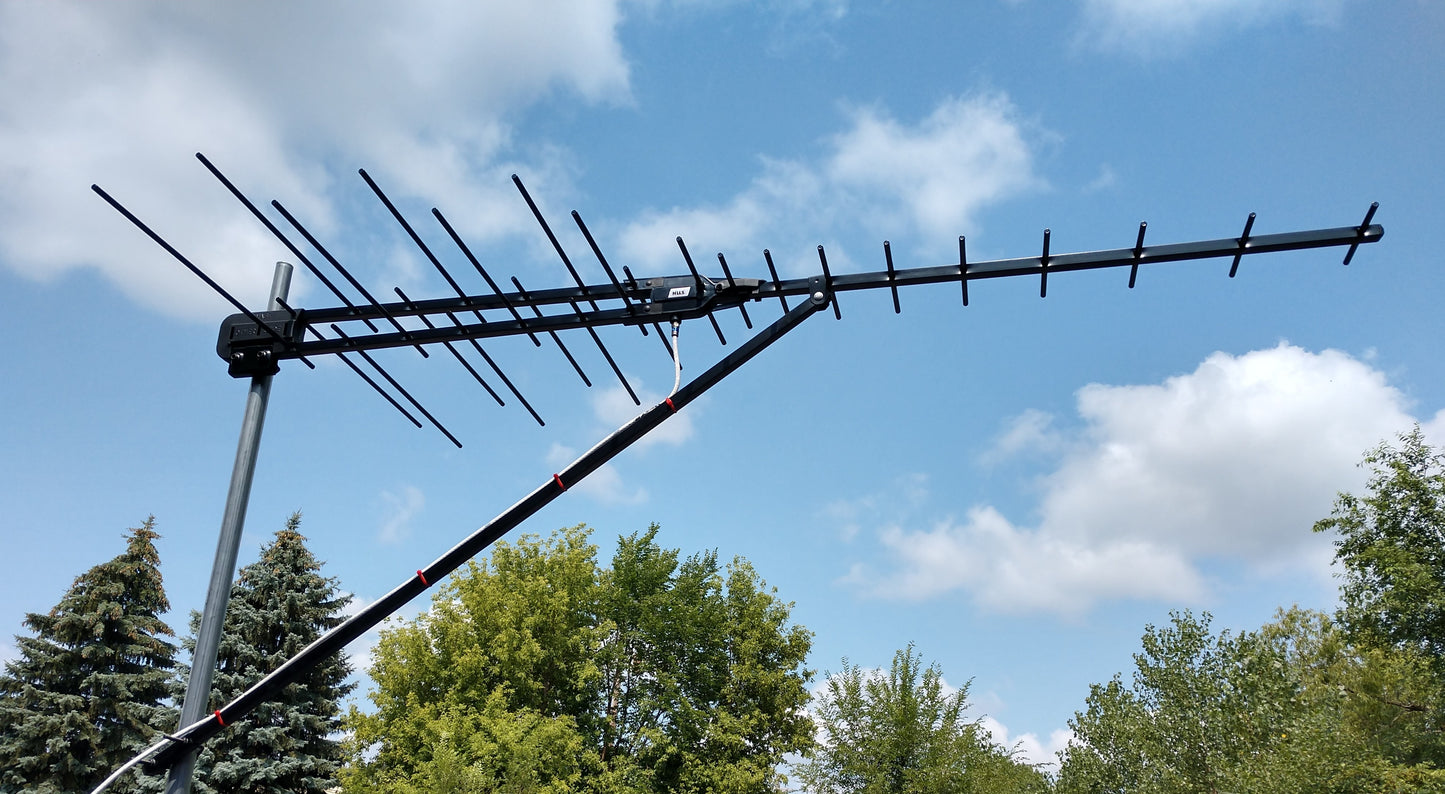 Sky Blue BA200XF, Black Arrow hi-VHF/UHF Antenna w/Extended UHF elements and Support Arm